Need for stricter e-cigarette regulation
At the June 2014 American Medical Association Annual Meeting (AMA) in Chicago, the AMA adopted a policy opposing the sales and marketing of electronic cigarettes (e-cigarettes) and nicotine delivery products to minors.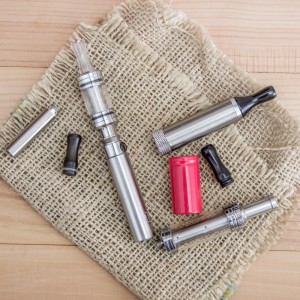 This policy extends one that was adopted in 2010 and discussed in the May, 2013 scienceandyourhealth.com blog entry , that calls for all e-cigarettes to be subject to the same regulations and oversight that the U.S. Food and Drug Administration (FDA) applies to tobacco and nicotine products.
In 2010, the AMA Council on Science and Public Health (CSAPH) reviewed AMA Policy related to e-cigarettes, the manufacture and characteristics of e-cigarettes, current regulations and the potential health impacts of these products, and their potential role in smoking cessation.
The newly adopted AMA policy also supports product requirements for e-cigarettes and nicotine delivery systems, including: disclosures regarding design, content and emissions; child-proof and tamper-proof packaging and design; enhanced product labeling; restrictions related to flavors that appeal to minors; and, prohibition of unsupported marketing claims as a tobacco cessation tool.
Although e-cigarettes have been marketed as smoking cessation aids, there is no conclusive scientific evidence that e-cigarettes promote successful long-term quitting. According to a new UC San Francisco study, e-cigarettes, promoted as a way to quit regular cigarettes, may actually be a new route to conventional smoking and nicotine addiction for teenagers. Researchers found that e-cigarettes were associated with more, not less, cigarette smoking among adolescents.
And recently, the Center for Disease Control and Prevention has reported that use of e-cigarettes by students in U.S. middle schools and high schools more than doubled from 3.3 percent in 2011 to 6.8 percent in 2012.
The AMA policy supports an FDA proposal to fill the gap in federal regulations on purchasing, labeling, packaging and advertising of electronic cigarettes. The proposed FDA regulation is an important step to improve public health and deter the sale of electronic cigarettes to minors.
Houston Facial Plastic Surgeon, Russell Kridel, MD, is currently a member of the AMA Board of Trustees and the immediate past chair of the AMA Council on Science and Public Health.
Any views expressed on this blog should be considered personal views of Dr. Kridel and are not official statements of AMA policy (which is set by the AMA House of Delegates) nor are they official descriptions of actions of the AMA Board of Trustees.